Bus Status
39

On Time

46

On Time

48

On Time

49

On Time

73

On Time

79

On Time

80

On Time

83

On Time

85

On Time

115

On Time

116

On Time

118

On Time

123

On Time

125

On Time

126

On Time

127

On Time

133

On Time
On Time

Delayed

Cancelled
Counsellor's Corner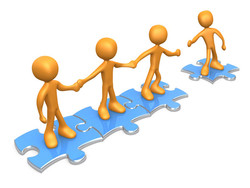 My name is Dion Matheson and I am privileged to be the School Counsellor for Strathcona Christian Academy Elementary School. As part of my role I support students as they grow academically, socially, spiritually, and emotionally.
Please feel free to contact me by phone (780.449.2787) or email (dion.matheson@eips.ca) if you have any questions or concerns.
Bus Status
39

On Time

46

On Time

48

On Time

49

On Time

73

On Time

79

On Time

80

On Time

83

On Time

85

On Time

115

On Time

116

On Time

118

On Time

123

On Time

125

On Time

126

On Time

127

On Time

133

On Time
On Time

Delayed

Cancelled
PowerSchool Parent Portal
Log in to your Parent Portal to access your child's information, report cards and school fees.
Parent/Teacher Interviews
Interviews will be held on Nov. 28 & 29, 2017.
An online system will be used to book your Parent/Teacher Interviews. The system will be open from Monday, Nov. 20 @ 6:00 pm to Monday, Nov. 27 @ 10:00 am. Access code is sker7.
Guide to Reporting Student Achievement
Learn more about how we assess and report student achievement.
Bus Status
39

On Time

46

On Time

48

On Time

49

On Time

73

On Time

79

On Time

80

On Time

83

On Time

85

On Time

115

On Time

116

On Time

118

On Time

123

On Time

125

On Time

126

On Time

127

On Time

133

On Time
On Time

Delayed

Cancelled